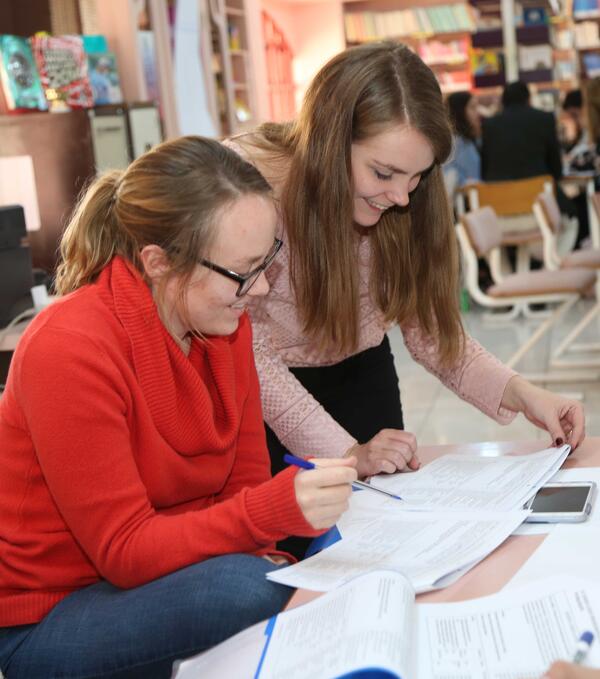 History of Excellence
The Modern American School has been providing a quality education for students in Jordan since 1986. Our staff, which consists of the highest quality local and international teachers, works closely with our administrative body to assure that each student is provided with an individualized learning experience. Our education perspective at MAS stems from the idea that contemporary people live and interact in an increasingly globalized world. For this reason, it is essential to give students a global education and provide them with an expanded world view. We believe that this approach allows our students to go forth in the world with the proper tools to succeed.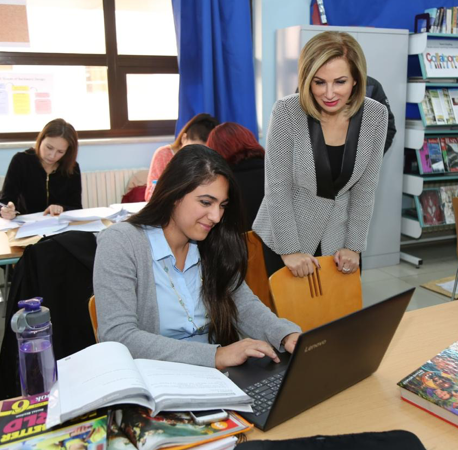 Highly Trained Faculty & Staff
Our dedicated and experienced staff is committed to helping and inspiring students. They are the reason for our long-standing reputation for professionalism and care in all areas of our work. Staff from countries such as the USA, Canada, and the UK (amongst others) enriches the educational experience and ensures an international atmosphere while promoting cross-cultural understanding.
We Care for You
The focus of every administrator and educator at MAS is our students. Each child is seen as an individual with his/her own needs. For that reason, we offer support for English as a Second Language student (ESL) and Arabic as a Second Language (ASL) for those requiring extra help. We also offer support for Special Education students as part of our standard curriculum.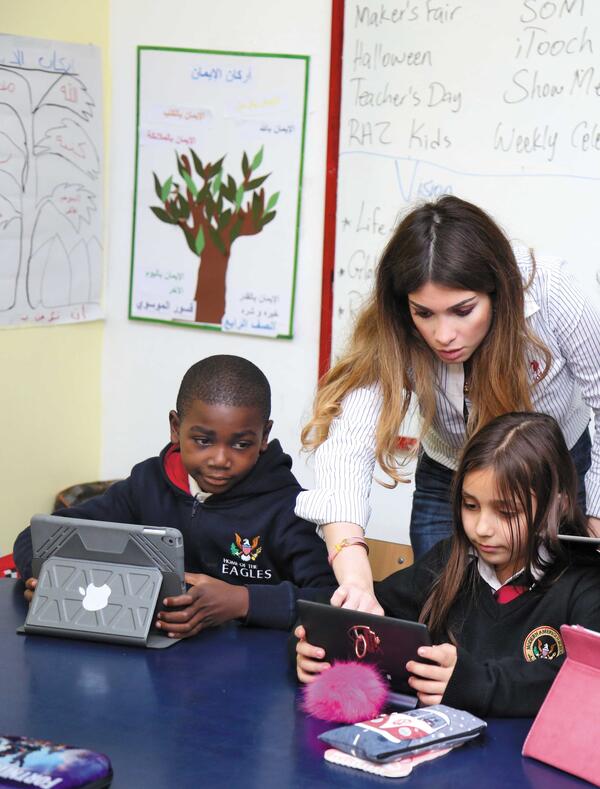 Focus on Technology
MAS keeps abreast with the latest technology in education worldwide. In addition to a wireless Internet campus, in each of our classrooms, there is an InteractiveSmart Board which our teachers have extensive training. Additionally, from KG through 6th grade, students use iPads and specialized applications in the classroom, and from grades 7-12, laptops are utilized with specific e-Book curriculums. These resources help enhance the classroom experience, and help diversify the learning process in order to cater to our individual student needs. Students in grades 5-12 access their online e-Books which provide an extra educational tool for reviewing and studying outside of the classroom.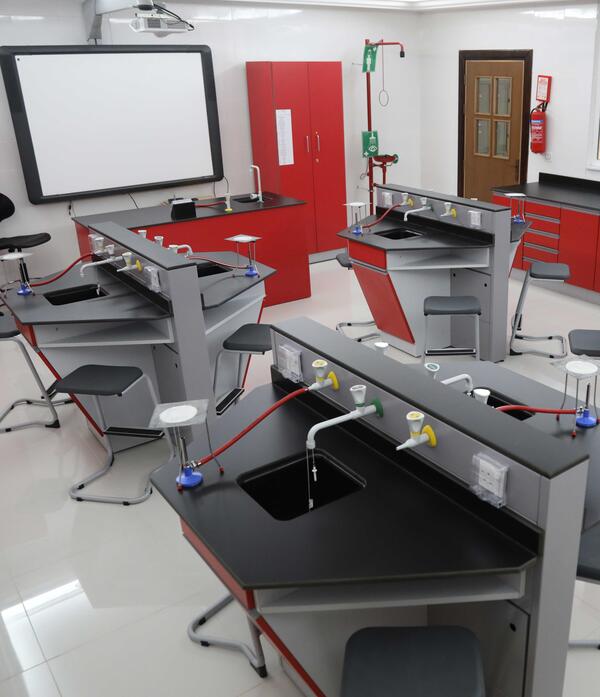 Excellent Resources & Facilities
MAS is located in one of the most attractive areas of Amman. It encompasses a 400-seat auditorium, two gymnasiums, three fully-equipped science labs, comprehensive school divisional libraries, and five computer labs. Additionally, there is a medical center and dental clinic on campus with a permanent resident doctor and dentist on duty at all times, free of charge.