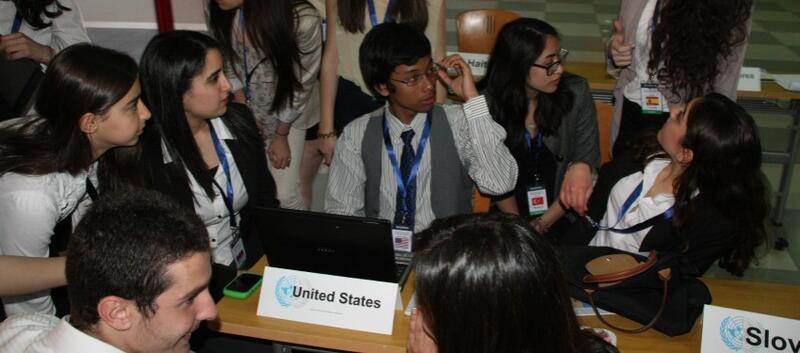 The Modern American School Debate League (MASDL) was established in 2010 as part of the Speech and Debate High School course series intended to help students develop public speaking skills and critical thinking, and continues to stand strong today as an independent after school activity that attracts a great deal of interest from our students. That same year, MAS also took the initiative and founded the Jordan Debate League (JDL), a national organization providing a competitive forum for different schools around the kingdom to exercise and develop their speech and debate skills. 
Students who are part of the MAS debate team compete against each other, as well as with students from other schools in heated tournaments about controversial political issues and salient topics of the month. The Modern American School has hosted several debate competitions around Amman with trophies and prizes presented to the winning school of each tournament.
Through this experience, MAS debaters step out of their comfort zone and learn how to speak eloquently and efficiently in a limited amount of time on topics that are intended to promote freethinking. In addition, our students bond and connect with each other through this shared passion for debate, and share memorable experiences together. The MAS Debate League's vision is to nurture critical thinkers who are well equipped to tackle any issue, taking on multiple perspectives, while communicating their position clearly and effectively – all necessary skills for the future leaders of tomorrow.