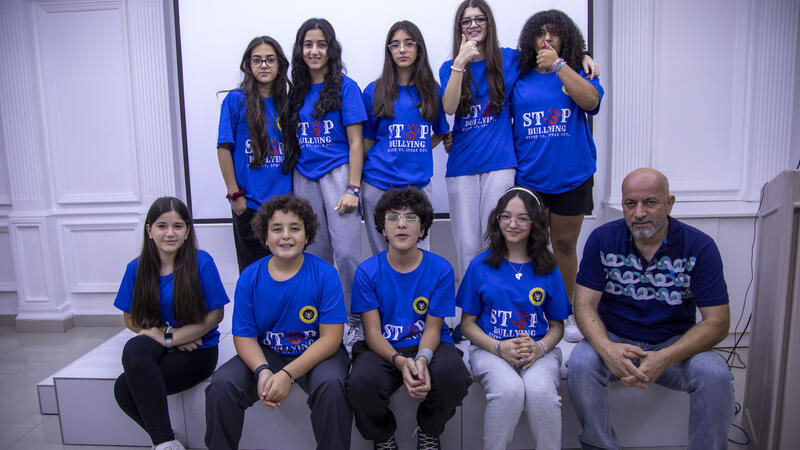 حرص المدرسة الأمريكية الحديثة دائما على توفير بيئة آمنة لجميع الطلبة. لذلك قامت بإطلاق الحملة التوعوية لمكافحة التنمر وذلك لتعزيز التعاطف والتفاهم والاحترام بين أبنائنا الطلبة.
وقد تم تثقيف وتوعية الطلبة ضد التنمر وكيفية التعامل ومواجهة هذه الظاهرة من خلال الأنشطة الصفية  وحصص الفن والدراما بطريقة تناسب الفئات العمرية للطلبة. وقد خصصت المدرسة يوم الخميس10  5 /للطلبة  لارتداء قميص ضد للتنمرلدعم هذه الحملة  .
The Modern American School is committed to fostering a safe and inclusive environment for all our learners. In this context, it held its anti-bullying campaign during the first week of October, promoting empathy, understanding, and respect among our students.
 Through art, drama, and class activities, learners learned the value of kindness, acceptance, and standing up against bullying. The activities were tailored to each grade level, ensuring age-appropriate discussions and projects that engaged our learners effectively.
 The school organized a Dress Down Day on Thursday, October 5th, where learners wore an anti-bullying T-shirt in support of this worthwhile campaign.