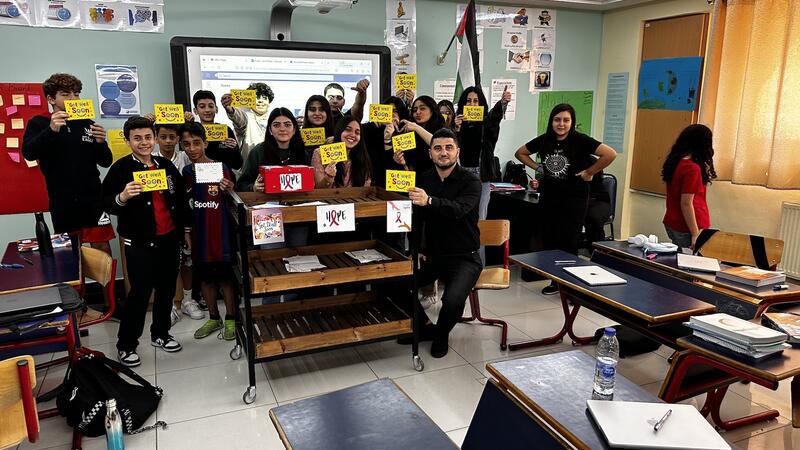 During the month of October, a group of compassionate students wholeheartedly immersed themselves in the profound endeavor known as "Think Pink." This poignant event not only served as a platform for enlightenment but also as a passionate forum for advocacy and education, aimed at shedding light on the relentless battle against cancer. 
In a touching collaboration with the King Hussein Cancer Center, these students embarked on a deeply emotional journey, crafting heartfelt letters for young souls enduring the arduous path of medical treatment. Within these missives, they poured forth their utmost care, an abundance of love, and unwavering encouragement, forming a lifeline of support and compassion. 
In their noble roles as harbingers of change, these young individuals harmoniously rallied to the call of duty, demonstrating their collective support for the community in the name of this poignant humanitarian cause. Their actions stand as a testament to the profound power of empathy and the boundless depths of the human spirit.