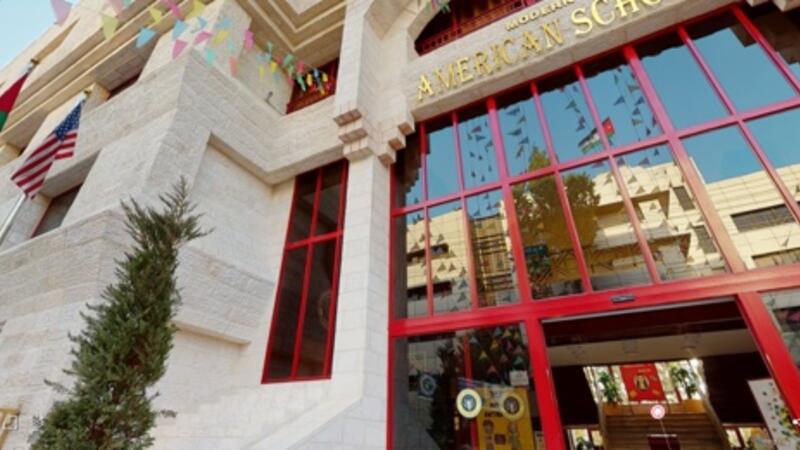 السادة أولياء أمور الطلبة الكرام،
بصفتنا مدرسة معتمدة لبرنامج دبلوما البكالوريا الدولية (IBDP) وقمنا بتقديم برنامج (IB) للمرحلة العليا (DP) يسعدنا أن نعلن بأننا مدرسة مرشحة لبرنامج البكالوريا الدولية (IB)  للمرحلة المتوسطة (MYP) والمرحلة الإبتدائية (PYP) ، حيث تسعى مدرستنا للحصول على الاعتماد الكامل كمدرسة (IB) عالمية لكافة المراحل حيث تشترك مدارس ال (IB) في فلسفة مشتركة واحدة وهي الإلتزام بتقديم تعليم دولي ضمن معايير وجودة عالية للطلبة.
يعد تقديم برنامج البكالوريا الدولية (IB) للمرحلة المتوسطة (MYP) والمرحلة الإبتدائية (PYP) جزءًا من خطة التطوير المستمرة للمدرسة حيث يتماشى كلا البرنامجين مع برنامج (DP) جنبًا إلى جنب مع رسالة ورؤية المدرسة حيث ان هدفنا الدائم هو تحسين جودة التدريس مع ضمان استمرار تطبيق معايير البرنامج الأمريكي والحفاظ على هوية المدرسة.
تقدم المدرسة برنامج دبلوما البكالوريا الدولية وبرنامج الدبلوما الأمريكية (AP , SAT, ACT & ACT Subject Tests) لتلبية الإحتياجات التعليمية والإهتمامات المتنوعة لطلابنا. وتعد مدرستنا من أفضل المدارس في تقديم البرنامج الأمريكي  ونسعى أن نكون كذلك في برنامج البكالوريا الدولية.
 نتطلع إلى تعاونكم في هذه الرحلة نحو تعليم أفضل لأبنائنا الطلبة.
أميه زامل
المدير العام  
Dear Parents/Guardians,  
As an authorized Diploma Programme (IBDP) school offering the DP programme, we are pleased to announce that the Modern American School is a candidate school for the International Baccalaureate (IB) Middle Year Programme (MYP) and the Primary Year Programme (PYP). Our school is pursuing authorization as an IB World School for the MYP & PYP. IB World Schools share a common philosophy- a commitment to high-quality, challenging, international education- that we believe is important for our students.
Implementing the MYP and the PYP is part of the school's continued improvement plan. Both programmes, along with the Diploma Programme (DP), go side by side with our school's mission, vision and values. Our main goal to improve the quality of teaching and learning while guaranteeing the implementation of the American standards and the school's identity. 
Kindly note that we are currently offering both the (IB) Diploma Programme and the American Diploma Program (AP [Advanced Placement], SAT, ACT & ACT Subject Tests) to meet the educational needs of our students. As you know, we are a top school in Jordan when it comes to the American Programme, and we will always thrive on being one of the best with the IB Programme.
 We are looking forward to your cooperation in this journey into better education for our children.
Best Regards,
Omaya Zamel
General Director